Sabine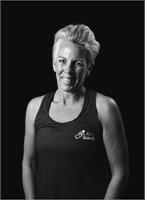 Sabina has been in the health and fitness industry since over 23 years working as a Physiotherapist, Nutritionist and Spin instructor. She has performed many roles gym related, but her favourite would be to take you on a bike journey you will remember, not just because it burned, but because you gave everything you had and walked out fitter then ever!
Sabine instructs the following:
It's famous. It's Canada. It's the most liveable city in the world. IT'S VANCOUVER! Enjoy riding through the sunny summer streets of Vancouver BC as you ride through the hustle (not really bustle) of town and then out into West Vancouver and back in. One of the most enjoyable rides on the Scenic tour with dope tunes to match.